What We Do
We're a diverse team of developers and designers dedicated to creating web solutions for you and with you.
Our Work
Mr. Right Renovations
We work with our clients to give them what they need in the best format that will work for them long-term. We support them individually through each step of the process to ensure a flawless end product! We can help a variety of businesses, from small businesses wanting a branding page to larger corporations looking for company portals.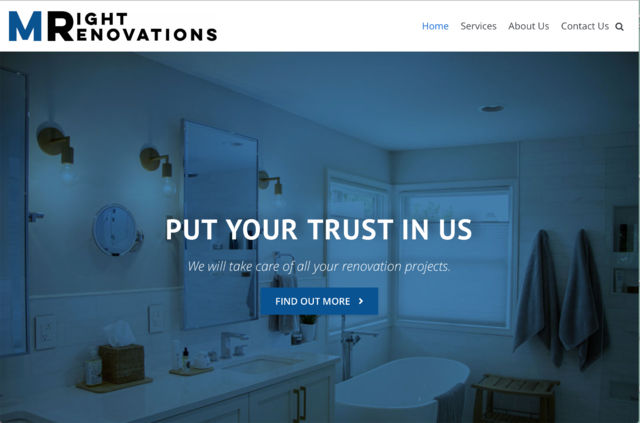 Jenmarco has worked with JDR for over 10 years. JDR's team of web developers are knowledgeable and up to date on the current development languages and security protocols. They are a great group of people to work with on a weekly basis.